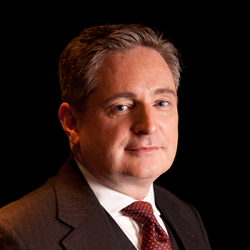 William Montgomery
CEO
William is a leadership consultant with first class credentials. The former navigating officer of HMS Ark Royal and Head of Strategic Change at Lloyds TSB now heads up TEN. He has earned an enviable reputation as a powerful catalyst for performance, helping release potential to maximise profit through the creation of a success culture for start-up entrepreneurs to global organisations. William is retained by some of the world's most respected organisations in the areas of business, media and sport. He has chaired and addressed conferences in the private and public sectors where his messages are practical, and presented with electrifying effect.
Dawn French
Consultant
Dawn is a HR professional, trainer and mentor with 20 years extensive experience, combining an operational career in global brands, Pizza Hut, TGI Fridays and Tesco, with senior board HR roles, in the UK and Europe. She possesses extensive commercial and business insight, and a pragmatic and personable style. Her focus is ensuring her training programmes deliver agreed organisational objectives, with sustainable people and commercial benefits. Small private companies and FTSE 100 organisations have embraced Dawn's leadership training and mentoring experience because she utilises bespoke, tailored presentation techniques that complement the cultural values of each individual client.

Julia Lockett
Consultant
Julia is a learning and development professional with extensive experience working with both individuals and organisations. She provides coaching and personal development on both 1:1 and facilitated workshops designed to meet individual and/or organisational needs. Julia is an accredited Birkmam Consultant - an industry-leading personality assessment that facilitates team building, executive coaching, leadership development, career management and interpersonal conflict resolution.

Chris Lorimer
Consultant
Chris is an organisational consultant who has enjoyed equal success in public and private sector, driving change and creating new business partnerships. Introducing an award-winning Lean Six Sigma Programme into Barclays, Chris has an impressive track record of leading performance improvement projects, yielding impressive cost, income and service benefits. With a strong intellect but a charismatic style, Chris enjoys supporting organisations to grow through focusing on the 4 Ps: Plan, People, Processes and Performance. With over 15 years operating as a Director, Chris is equally at home operating with SMEs or larger organisations. He lives in Devon with his family.

James Spreadbury
Consultant
James' career has spanned the private and public sectors where he has led large teams and complex change programmes He has developed project and change management capability in organisations. He is particularly interested in organisational culture and the challenge of leadership in situations where leaders have influence but not control. James has always been motivated by developing people, and building effective teams, and has used a variety of psychometric tools over his career to support that process before discovering the Birkman method. James is a thought provoking and challenging trainer and coach, in both one to one and team contexts.